Obituary
Well after many flights and lots of fun, the Stunt Stik decided that it was time it got more familiar with the earth at high speed. As a result of this the fuselage was pretty badly damaged, but could have been repaired, however I decided that there were some changes I had wanted to make to the Stunt Stik and now was a great opportunity to do it....so it has been reborn as the Stunt Stik II. The wing (from the Easy Sport) is still intact and the fuselage whilst broken was repairable, so I added the addition length the the tail moment and also the additional wing span, so that in essence it is the same as the Stunt Stik II.
Original Article
The Stunt Stik was a development of a smashed Easy Sport 40 Wing that was used with a Fuselage that was a derivative of the famous "Stik" design that Phil Kraft was responsible for.
The concept was to build a 3D'ish Stik, it was designed from scratch.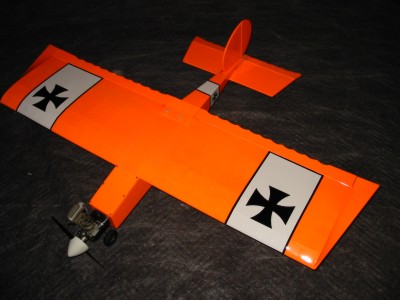 I won't miss it in the sky with this colour.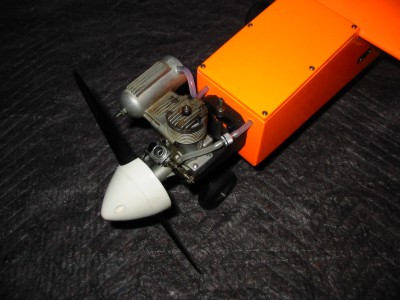 A OS Max 40FP supplies the pulling power through a 10 x 6 Master Airscrew Propeller.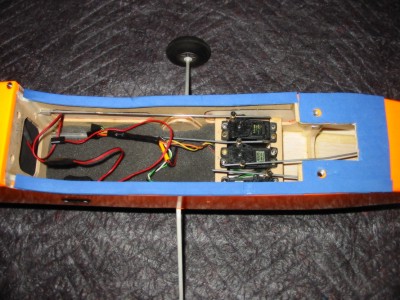 4 CH Radio setup.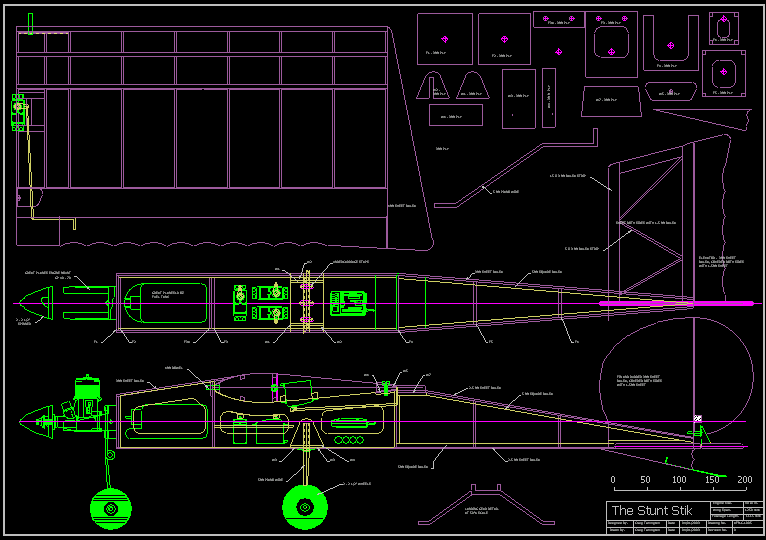 These are the plans for the Stunt Stik, it was originally going to be called the "Phoenix" in memory of the fact that it rose from the ashes of another crash. But I decided to change it as I felt the name Stunt Stik fitted it better.
You can download the file from here.
This page was last updated at 09/05/2004 07:30:00 AM