The remains after an altercation with a tree...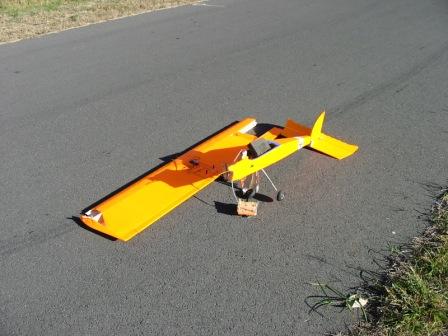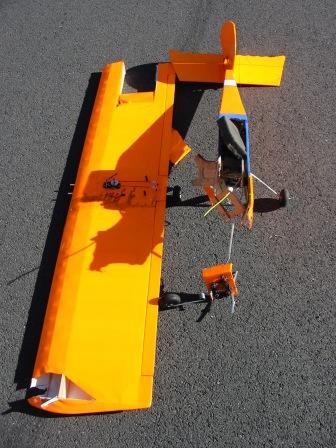 The Original Story
After many months of good use the Stunt Stik decided that it needed to have a close encounter with the ground. As a result of the encounter the fuselage suffered a reasonable amount of damage. I had been looking at the Stunt Stik for a while and thinking that it needed a longer tail and a more streamlined nose. The close encounter gave me the opportunity to do the mods to the remains of the Stunt Stik.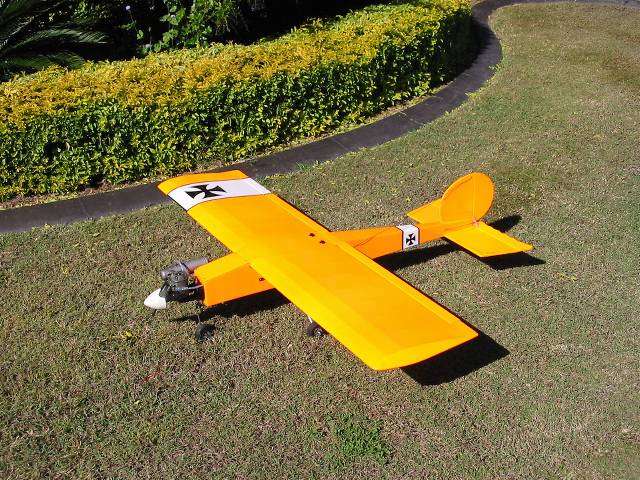 The plan below incorporates the required mods. The main reason for the mods was due to some general flight characteristics that I did not like about the Stunt Stik;
| | |
| --- | --- |
| | its wing loading was too high for my liking |
| | the stability of the aircraft was a little too touchy due to the short tail moment |
| | the placement of the stabilizer in the turbulent down wash from the wing did not allow it to be effective |
| | straight line performance was not brilliant, I felt this was a combination of high wing loading, high induced drag, high parasitic drag, low power output of the OS Max 40 FP. |
To remedy these things I;
| | |
| --- | --- |
| | increased the wing span by approx 150mm |
| | lengthened the tail moment by approx 180mm |
| | enclosed the engine in a cowling |
| | changed the OS Max 40FP for a Super Tigre 40 |
I will be placing some pictures of the changes on this page as soon as I get home from holidays.
Engine - 40 - 45cu
Radio - 4ch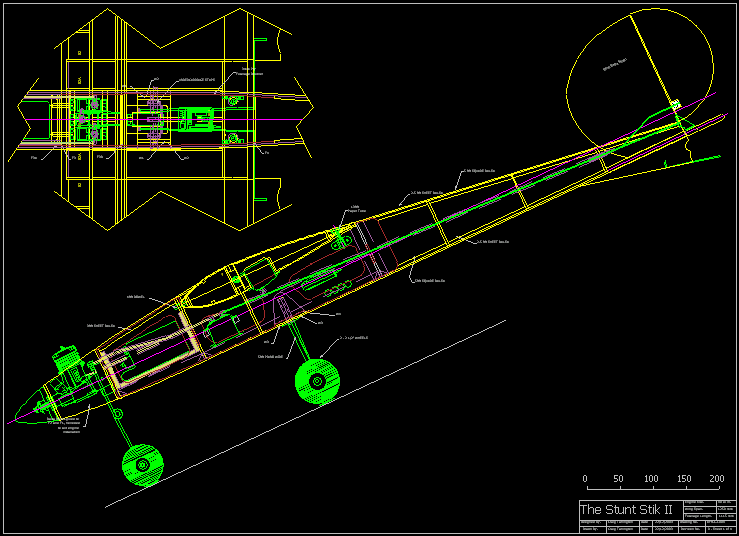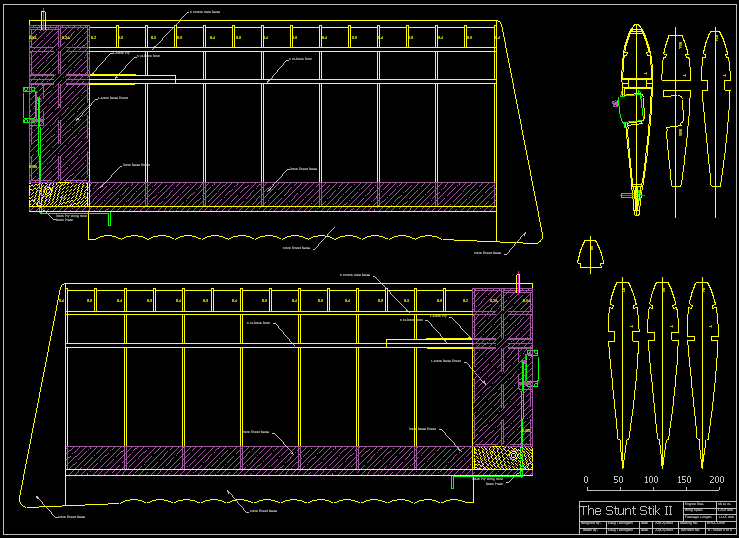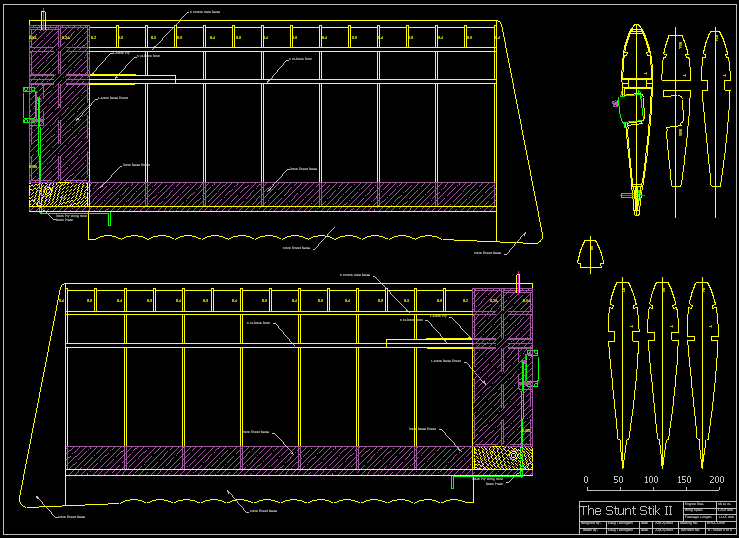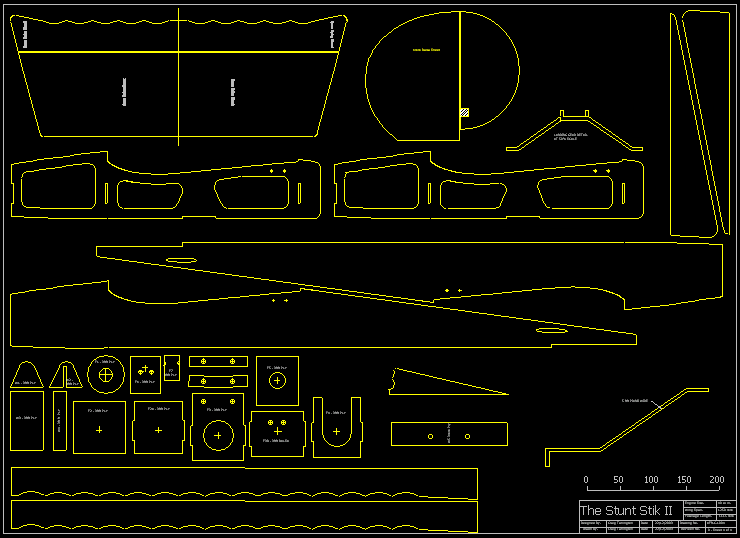 If you do build it please send me a photo and also some words about how it flew, I will put them on the website for all to see.
You can download the file from here, the file is a PDF File that can be printed out on A0 Size Paper to get each sheet of the drawing or you can print it out on other sizes of paper and then stick it together with sticky tape to get it full size.
This page was last updated at 08/07/2005 06:38:52 AM